2017 Southland Community Environment Awards
The 2017 Southland Community Environment Awards were hosted by Environment Southland on Wednesday 1 November at the Ascot Park Hotel in Invercargill. The awards showcased valuable work being done by the Southland community to help improve our environment. In total, there were 32 nominees across seven categories.
Award Photos
You can order photos from the awards night online from the Southern Exposures website.
Environmental Action in the Community
Sponsored by NZAS
Winner: Bluff Hill/ Motupohue Environment Trust
The Trust was formed in early 2008 by Bluff residents wanting to bring back the birdsong to Bluff Hill. They have a dedicated band of volunteers who work tirelessly to carry out an intensive pest control programme which now extends off the hill and across the harbour to Joey's Island in Awarua Bay, and along the Greenpoint Walkway and Flat Hill Windfarm. They've installed a staggering 1,318 pest control devices and the results are now being seen, with an increase in birdlife and the recent translocation of 41 South Island robin from Waikaia to Bluff Hill. The Trust also works alongside school groups and the Southern Institute of Technology students, with many taking part in regular planting events to help restore native vegetation.
Commended: Heddon Bush School and Winton Community Gardens
Environmental Action in Education
Sponsored by Milligans and the Department of Conservation
Winner: Kindergartens South
On a ten acre block of land on Myross Road, some of our youngest environmental warriors are investigating the world of nature and even inspiring their parents to discover the natural world around them. Kindergartens South's Nature Discovery programme offers children from 11 kindergartens the opportunity to understand the health and viability of our environment and grow their ecological identities. Their current focus is on pest eradication and empowering children to be leaders of environmental learning with a high attendance of parent helpers and amazing parent/child evenings that allow the children to share their knowledge.
Commended: Glenham School
Environmental Leadership in Farming and Land Management
Sponsored by Wynn Williams
Winner: Matt McKenzie
Trained as an engineer, Matt McKenzie has taken over his parents' farm in Woodlands and converted it to dairying. Just a few years he's well and truly shown his commitment to doing things well, taking the environmental impact into consideration with all his farming decisions. Moving to once a day milking this season, Matt has a well thought out plan to get the best from his land, with wide buffers along his fenced waterways to accommodate existing flax and vegetation. He's worked hard with his father to carry out substantial native riparian planting and minimised the impact on critical source areas by leaving these areas ungrazed or fenced for stock exclusion. He's also allowing areas to revert back to wetlands and has some impressive planting around the new dairy shed and effluent pond.
Individual Environmental Leadership or Action
Sponsored by AON Insurance Brokers
Winner: Phil Newbury
Phil Newbury has been working as a stained glass artist since the 1960's. A desire to move away from commercial work lead him to recycling sheet glass, as well as other types of glass waste, creating high-end art forms, which have proved sought-after all over the globe. His colourful studio is testament to the many extraordinary things we can do with waste in a creative space, and through his art, he has contributed to keeping waste glass from Southland's landfills.
Environmental Innovation
Sponsored by the Invercargill Licensing Trust
Winner: RDM Services
RDM Services started in 2011 with the view of tackling the issue of damp, cold homes in Southland. The company has a clear mission for homes to be healthy by being warm and dry, using energy efficient products that are affordable to run, and designed, built and tested in Invercargill for our environment. They offer a full ducted heat pump/ventilation/solar hybrid system which works throughout every room of a home. With the latest advancement this year, they now offer a completely wireless and independently controlled temperature zone for each room of the house, making homes warmer, dryer and healthier.
Commended: BioActive Soils and Koha Kai Charitable Trust
Environmental Leadership in Business
Sponsored by ANZ bank
Winner: Southland disAbility Enterprises
With over 100 employees, Southern disAbility Enterprises provides a service to the community that goes far beyond its mission to enrich the lives of people with disabilities. With the contract for managing the region's recyclable items keeping a large team busy sorting and processing, others are focused on the more specialised areas where the business is making big inroads - the recycling of baleage wrap and agricultural plastics. Currently processing around 500 tonnes of baleage wrap a year, they are keen to build this to 1000 tonne next year. The expected increase in processing will enable more employment opportunities for both people with disabilities and mainstream employees, as well as reduce the environmental harm caused by poor disposal of baleage wrap.
Environmental Achievement
Sponsored by Real Journeys
Winner: ICC Parks & Reserves team
The ICC Parks and Reserves team has achieved so much to enhance and benefit Invercargill's environment. Under the leadership of Robin Pagan, the team has used both innovation and creativity when it comes to their restoration projects. The team have a strong focus on creating space for native plants and biodiversity. This includes opening up drainage areas in Queens Park so the waterways can support birds and insects in the area. Behind the scenes, their commitment to recycling saw them successfully move from using coal in the nursery boiler to woodchips from tree-trimming. They have also removed exotic forestry from Bluff Hill and cleverly used these trees as mulch for native seedlings which have been planted in their place. Robin and his team are passionate about helping biodiversity thrive, and are a nominee in the Southland Community Environment Awards.
Commended: Invercargill Prison
Councillors' Special Award
Sponsored by Environment Southland Councillors
Winner: Graeme and Jan Appleby
The Appleby's run a 260 hectare dairy farm with 580 mostly Friesian cows near Drummond. They purchased an additional block of land with 4.4 hectare peat bog, which at the time was covered in 4 metre high gorse and other weeds.
After some consultation with local iwi, Department of Conservation and Environment Southland, they began restoring the peat bog, which now has a QEII covenant. It's home to many special birds and plants including Australian bittern and rare orchids. Graeme continues to keep on top of the battle with gorse, spraying the small seedlings that pop up annually. In addition, they winter all their cows on baleage, swedes and fodder beet produced on-farm, and have fenced their 16 kilometres of streams, with buffers and riparian tree plantings to ensure run-off is kept to a minimum.
Kaitiaki Tohu Pai (Guardian Award)
Winner: Janet Gregory
Janet Gregory is passionate about both farming and the environment. After moving to Southland, she began coordinating the Southland Biodiversity forum. She has provided invaluable support for community groups, worked with farmers and landowners on catchment scale projects, and pushed for sustainability in the deer industry. She is also part of the Southern Rural Support trust, helping both humans and animals after severe weather events. Her contribution to water quality improvement, enhanced biodiversity and to behaviour change is significant. This new award recognises Janet's outstanding commitment to the promotion and protection of biodiversity across the Murihiku community.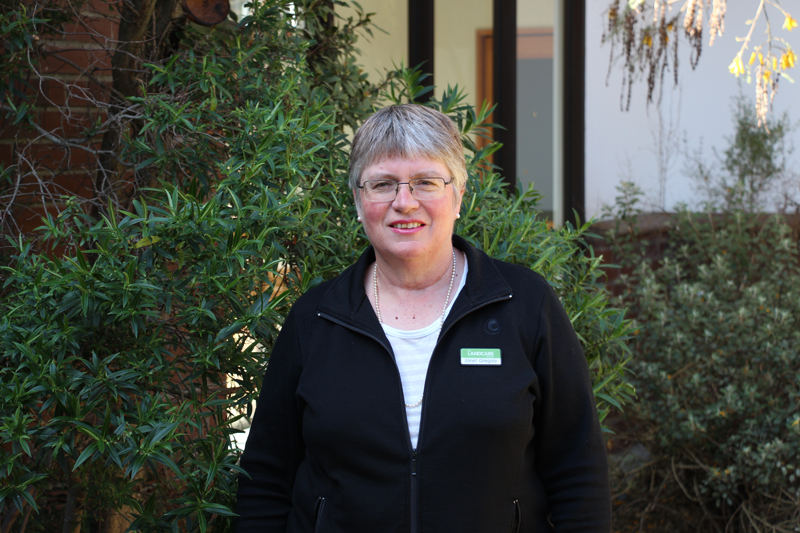 Nominees by category
Environmental action in the community
Bainfield Gardens
Bluff Hill/Motupohue Environment Trust
Heddon Bush School
Invercargill Rotary Clubs
Rural Women New Zealand, Southland Region
Waituna Landcare Group
Winton Community Gardens
Environmental action in education
Glenham School
Jellicoe Sea Scouts
Kindergartens South
Three Makarewa Bees
Environmental leadership in farming and land management
Colin and Debbie Hitchcock
Graeme & Jan Appleby
Matt McKenzie
Individual environmental leadership or action
Brent McGearty
Hamish McMurdo
Janet Gregory
Robin Pagan
Ruth Dalley
Phil Newbury
Environmental innovation
BioActive Soils
Dairy Green, NIWA and Venture Southland (Glenarlea Farm)
Les Gibbs
RDM Services
Koha Kai Charitable Trust
Environmental leadership in business
Fiordland Lobster Company
Southland Disability Enterprises
Invercargill Brewery
Environmental achievement
Awarua Synergy
ICC Parks & Reserves team
Invercargill Prison
Wood Energy South (Venture Southland)