COVID-19 information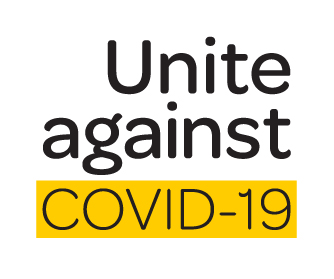 At Environment Southland we understand that COVID-19 is having a significant impact on our communities and this will likely continue for some time. On this page we'll keep you updated on what we're doing.
How we operate
Even though our office is closed, we are open for business and here to help. We will continue to provide essential services and as much of our normal business as possible, although this might look a little different. We have identified our essential services as:
flood protection and management
our flood warning and monitoring
pollution incident response and related enforcement
air quality monitoring
harbour master maritime activities
biosecurity incursion response and eradication in support of national responses
Emergency Management Southland
Operational updates
Flood banks and river monitoring
All our flood prediction tools, rain gauges and river flow gauges will continue to operate as an essential service. We also have some of our catchment team and contractors continuing to carry out important remedial work on our flood protection infrastructure.
Consent applications

Our consents staff are set-up and working from home. Our aim is to continue to provide normal consent processing services, as much as we can.
You can continue to submit your resource consent application to us either by email or post (there may be delays in processing physical mail applications).
We understand that you may not be able to immediately meet all the needs of your application. We encourage you to discuss your individual situation with us.
There will be no hearings held during the lockdown period. These applications are currently on hold.
If you would like to speak with a consents officer, you can reach the team by emailing esconsents@es.govt.nz to arrange a call back.
For more information on what the COVID-19 lockdown means for our RMA functions, check out the Ministry for the Environment's FAQs section.
Compliance
During this period of the COVID-19 response and the Alert Level 4 lockdown, consent holders are expected to continue to operate in compliance with their consent conditions and other rules. Ensure all treatment plants continue to be fully operational and all data are recorded and maintained.
We recognise that one of the biggest challenges in terms of meeting your consent conditions is likely to be any monitoring that requires laboratory analysis. This has been suspended until further notice.

Pollution hotline and incident response
We will continue to respond to pollution and significant incidents that require an emergency response such as major pollution events, e.g. oil spill, significant discharges to waterways. Please continue to call us on our pollution hotline line 0800 76 88 45 which is available 24/7.
Council meetings
Council meetings will be held remotely so that we can ensure important decisions impacting our region continue to be made. For updated information about our council meetings please visit the meetings page.
Land and water services
Land sustainability officers, our catchment coordinator and Enviroschools programmes are available for support and advice. Please use the contact details below to get in touch.
Urgent assistance for Southlanders
Emergency Management Southland is providing welfare support during the COVID-19 response. Southlanders who urgently need assistance with access to essential household goods and services due to the lockdown can contact EMS in the following ways:
Get in touch
Our front line reception is now closed and staff will not be meeting with community members face-to-face. However, we do have a number of ways that people can get in touch:
Where to go for information