COVID-19 information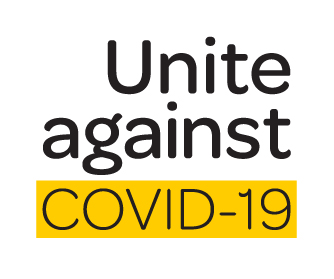 At Environment Southland we appreciate the impact that COVID-19 has had and will continue to have on our communities. We are all adjusting to a new normal and that's going to mean doing things a bit differently for a while. On this page, we'll keep you updated on what that means for our services but if you have any questions that aren't answered, please give us a call.
Alert level 2 – What does this mean for our services?
Our office is open to the public, with some restrictions in place. Like many other businesses, we are having to make changes to the way we operate, so please be patient as we work through this.
We will be transitioning most of our staff back to working from the office, but in order to meet the physical distancing guidelines, some will continue to work from home. This will happen gradually to ensure we meet all Ministry of Health guidelines.
Our services continue to be available, as they have throughout the lockdown period. We encourage you, where possible, to keep using alternative ways to contact us:
If you need to make a payment, those services will be available at the office but with hygiene measures in place. We will have hand sanitising stations and physical distancing protocols, and as required by the Ministry of Health we will collect the necessary information for contact tracing. You can be assured that this data will be treated with the same privacy measures as any other information we collect. Our priority is to keep visitors and staff safe, so please do not come to our office if you are unwell.

Making an appointment
If you wish to see somebody in person, you will need to phone to make an appointment. This is important as not all staff will be back on site and suitable rooms for meetings where physical distancing can be maintained are limited. We can provide digital options for meetings, but if you do need to come to the office, we will make an appointment and go through the necessary information with you. If you are at all unwell on the day of this appointment, please phone and cancel.
Our staff out and about
As more normal services resume, you may see our staff out in the community. We're making sure we adhere to Ministry of Health guidelines and our priority is to keep you and our staff safe, so if see them on your travels please keep the two metre distance – but you can still give a friendly wave.

Council meetings

Council meetings will resume in the council chambers. These meetings will be livestreamed and are available on our Facebook page and website. The meetings will now be open to the public, however in order to maintain appropriate numbers to meet physical distancing requirements, we recommend that you ring and book a seat prior to the meeting. This will be operated on a first-in, first-served basis and again, please do not attend if you are at all unwell.
For updated information about our council meetings please visit the meetings page.

Do you need assistance?
We know the COVID-19 situation has placed a huge strain on many in our community, financially and emotionally. Help is available, so please don't hesitate to reach out if you need it.
Those dealing with anxiety or who may be distressed by the pandemic can call or text 1737 any time of the day or week to talk to a trained counsellor.
Emergency Management Southland is continuing to provide welfare support during the COVID-19 response. Southlanders who urgently need assistance with access to essential household goods and services due to the COVID-19 situation can contact EMS in the following ways:
Further information