Proud to be Ag Proud
John Douglas is a man who wears many hats. He's a fifth term Southland district councillor, a dairy farmer and one of the founding members of the movement Ag Proud.
Last winter, a spotlight was shone on the environmental and animal welfare concerns of feeding stock during winter in Southland. It was a stressful time for many, with photos and video of some poor practices gaining international attention.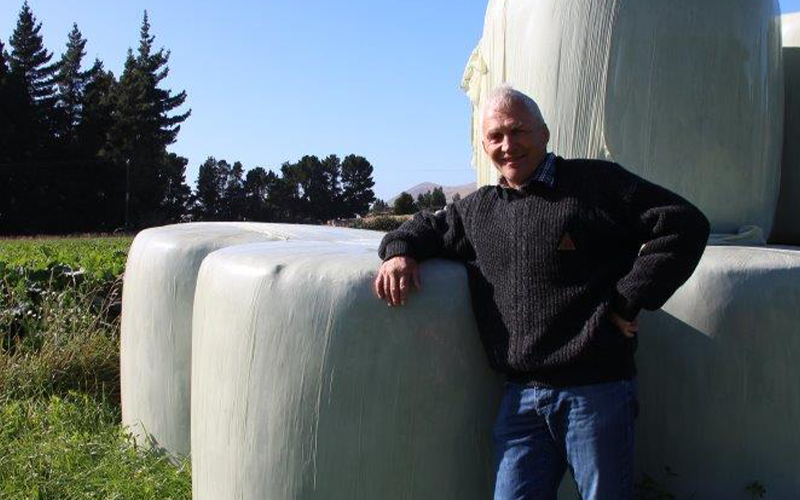 As a result, John, his sharemilker Jason Checketts and two other dairy farming friends saw a need for Ag Proud – which launched in August 2019. "Ag Proud has three core values - promoting positive farming practices, strengthening the relationships between town and country, and supporting farmers with their mental wellness," John says.
In less than a year since its launch, the self-funded group has travelled the length and breadth of the country to share their messages and support farmers. "We've held BBQs, run seminars with speakers like Lance Burdett, and offered advice on everything from wellness to winter grazing strategies."
John admits he thought there was a strong urban-rural divide, but on his travels to a few different cities he believes that most urban people do understand and appreciate the role of farmers in the economy.
"I found that most urban people I spoke to thought that farmers were actually doing a good job, but the media continues to promote the divide, and that's where it mostly exists."
The Ag Proud team has been lucky to secure some funding for this year's work through Ravensdown and will be continuing to support farmers to carry out best practice.
On his own farm, John has scrutinised his wintering practices and has also recognised areas where he can make improvements. John, partner June and their sharemilker Jason run a 1000-cow, 505-hectare farm in northern Southland, where the majority of his stock are wintered on-farm.
This year, based on the good management practices for strategic winter grazing and improving animal welfare, John will be changing the way he fences during winter grazing on his kale crop, as well as the direction he feeds the animals. He'll also be fencing off his critical source areas (swales) and allowing for an alleyway for loafing areas at night for his cows.
John has also recognised that the community need more reassurance that on-farm practices are being done in the best way possible. "My local community gets their drinking water from groundwater around my farm, so I'm very aware that I need to make sure I'm not impacting their water quality and they have confidence I've done everything right."
The Northern Community Board recently visited the pumping station and heard from Southland District Council staff on the water quality testing that occurs at the site, and were told that the town supply continues to be of good quality.
To be certain this continues, John's taking additional precautions with fencing.
"There's a much greater awareness of all the issues and the need for farmers to get up to date with following best practice," John says.
"Some may have previously just done what was easiest, but that's not good enough anymore. We're looking at the environmental, animal welfare and economic impacts of our farming operations. We have to look at our practices through all those lenses now."
John believes the biggest challenge for the sector now is positioning farming so it's seen as an industry that follows best practice.
"Most of us are not in it for the short term. We're here for the long term and we have sustainability at the front of our minds. That means that our farming practice leaves a positive legacy for future generations."