When Lord of the Rings meets red meat customers
The connection between farm plans and a steak consumer in France or America might seem tenuous, but both play a significant role in making New Zealand successful on the international stage.
Beef + Lamb New Zealand (B+LNZ) general manager market development Nick Beeby says the international research they've carried out to understand New Zealand's key market segments identified six main groups. "Through that segmentation process, we identified and delved deeper into one segment that we call the 'conscious foodie'. Basically these are the consumers that care a little bit more about the quality of their food, and how that food was produced," Nick says.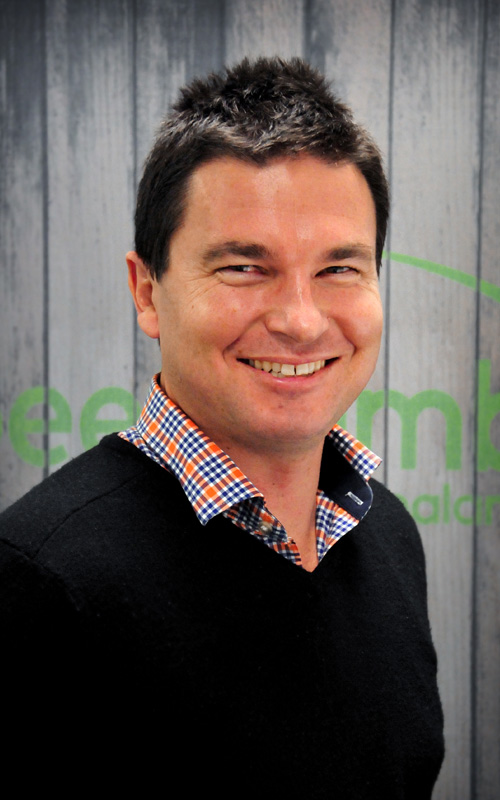 "But they weren't buying these products so much to save the planet, they were buying them because a better quality, better tasting meat product is going to be better for their own personal health and wellbeing. And they're certainly prepared to pay more for the food that they believe aligns better with their own values."
Nick was born on a Hawke's Bay family farm, which he maintains a connection to today. He's had a few different roles with B+LNZ over his nearly 20-year career, four years of which he spent in Europe developing markets there. While he admits he still can't speak French or German, Nick says he loves the different roles he has had within the sector. "I get to see what's happening on farm, and see what's happening around the world, and I get to try and influence customers to buy and pay more for our products."
Nick says there's a growing theme around consumers purchasing closer to their own values, and this is one where New Zealand can continue to set ourselves apart from everyone else."
"We know consumers are starting to care more. Country of origin is a really important purchasing driver because it's a shortcut to consumers' understanding and trust of the food production systems." Consumers look for where that product has been produced. "If that country gives the consumers a sense of trust and understanding, and it's a positive sense of trust and understanding, then they'll feel good about that purchase and they'll keep it."
Unfortunately, international consumers' knowledge of New Zealand and our food production systems is very low. "It is Lord of the Rings, it's the 100% Pure ads, if anything. That's about it." Nick believes there's two aspects to overcoming this challenge. The first can be overcome on-farm. "As consumers and the wider public increasingly demand strong environmental and animal welfare management from our producers, our farmers need to be able to demonstrate that they are living up to the attributes that customers and consumers believe are important to them."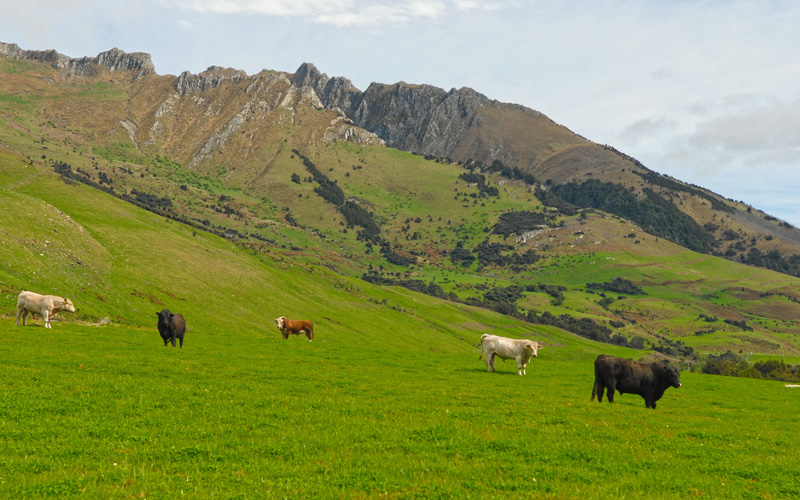 In the red meat and wool sector, programmes like the NZ Farm Assurance Programmes are helping with this. The New Zealand Farm Assurance Programmes (NZFAP and NZFAP Plus) are voluntary, nationwide programmes that aim to provide confidence and certainty to consumers worldwide that the meat and wool produced from New Zealand's sheep, beef and deer farms is authentic, genuine, and safe. Collectively they provide assurances regarding integrity, traceability, and go deeper into areas around sustainability – soil, water, climate change, biosecurity and biodiversity, and into the ethical areas, animal health and welfare, treatment of staff.
The other part of the challenge is about raising awareness. "There is a real job to do to raise awareness and preference for grass-fed beef and lamb from New Zealand and our natural, sustainable farming systems with our target audience. That basically sets the context for all our red meat brands to succeed."
That part of the challenge is being tackled by B+LNZ's Taste Pure Nature origin brand. This programme aims to grow the number of consumers who are actively out there seeking out these products, and then by working with partner red meat companies, consumers are pointed to where they can buy their brands. This collaboration is critical to the programme's success. Nick says environmental farm plans and assurance programmes are really the truth behind the story. "With programmes like these we've moved from being able to tell people we're doing a good job, to showing them. These programmes provide the evidence."
"All the red meat companies have worked together to develop the assurance programmes and are now members of New Zealand Farm Assurance Incorporated along with 23 wool companies, so we're able to provide very clear signals around what the market is deeming important for farmers to be undertaking on their farms." Nick says the alignment across the industry is critical. "It's not just meat companies telling farmers what the market believes is important; B+LNZ is supporting farmers to reach those standards.
"Everyone's talking about the same thing so it's cutting out that clutter to farmers around what they should be doing. That alignment across all of us is really exciting and is fundamentally different from what was the case a wee while ago."
You can read the full Envirosouth magazine as a PDF online here.