Assessment of contamination at Tiwai Point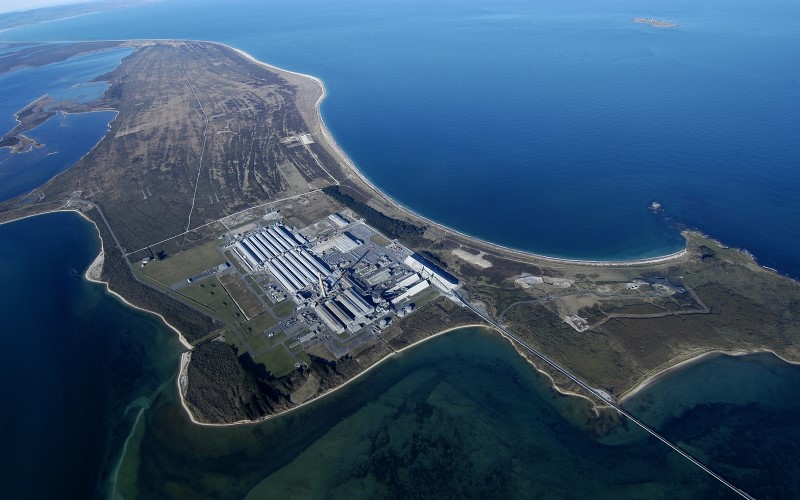 Environment Southland is leading a programme of work to identify the degree and impact of potential contamination on land, water and sea at Tiwai Point.
In 2020, New Zealand Aluminium Smelters announced it would close its Tiwai Point operations by the end of 2024. In December 2020, David Parker, Minister for the Environment, asked Environment Southland to investigate the extent of the contamination at NZAS' Tiwai Point site and made funding available to support the investigation.
What we are doing
The aluminium smelter at Tiwai Point is one of the largest industrial sites of its kind in New Zealand. The work required to establish the extent of contamination at Tiwai point is significant and complex. Everything Environment Southland does needs to be technically robust and within our legal and regulatory framework.
This means Environment Southland will share information publicly about its work assessing the extent of contamination, providing it does not affect its regulatory role as a regional council.
In assessing the extent of contamination at Tiwai Point, Environment Southland has built on its existing compliance monitoring programme in relation to discharges to air, land, groundwater and coastal waters. This enhanced programme was informed by advice from environmental consultants Aurecon.
In August 2021, NZAS provided Environment Southland with a detailed site investigation (DSI) report prepared by their consultants, GHD. The DSI report provides information about the contaminants found at the aluminium smelter site on Tiwai Point and is a key component of Environment Southland's work.
Environment Southland engaged EHS Support, an environmental consulting company with international experience in smelter closures, to review the DSI report and provide ongoing technical advice to the council.
The role of EHS Support is to:
Complete comprehensive reviews of NZAS reports to ensure:

Compliance with regional and national regulations and guidance.
Sufficient data to support assessment of potential human-health and ecological risks and future decision making.
A robust understanding of the discharges from the site and impacts on the abutting terrestrial and aquatic receiving environments.
Implementation of current scientific understandings and adoption of International Best Practices.

Complete an independent programme of environmental assessments in the receiving environment adjacent to the smelter to determine potential impacts. This includes assessment of soil and groundwater impacts at the periphery of the site and surface water and sediment impacts in the marine environment abutting the site with a focus on:

Assessing the nature of discharges from ongoing operations at the site to support integrated permitting of stormwater and groundwater discharges from the site.
Defining the nature of impacts on ecological communities (including traditional fisheries) associated with atmospheric deposition and stormwater and groundwater discharges.
Determining management and remediation options for management of discharges from the site and existing impacts identified in the receiving environment.
Assessment of existing and long-term options for management of waste at the site, including providing a permanent solution for existing waste landfills and waste storage areas that exist at the site.
EHS Support has a history of working on major remediation projects including decommissioning, demolition and remediation of aluminium smelters. EHS Support's team are at the forefront of studies focused on potential impacts and associated risks, including international studies on the aquatic toxicology of aluminium smelting related constituents. Their aluminium smelting expertise and aquatic and terrestrial toxicology expertise are key to a robust independent technical review of NZAS' environmental assessments.
Environment Southland is working cooperatively with New Zealand Aluminium Smelters as part of the process of establishing the extent of contamination at Tiwai Point.
NZAS has publicly released information regarding their closure study, which is available on their website: https://www.nzas.co.nz/pages/environmental-performance/. NZAS is working with Environment Southland's compliance team which includes providing access to the site for site visits and sampling.
Timeline
July 2020 – NZAS announces closure of Tiwai smelter
December 2020 – Environment Southland implements enhanced compliance monitoring programme
January 2021 – NZAS extends operations to end of 2024
April 2021 – Environmental consultant Aurecon provides report for initial technical advice on compliance monitoring plan
July 2021 – Initial sampling data is provided to Environment Southland by NZAS
August 2021 – Environment Southland receives Detailed Site Investigation conducted by GHD at Tiwai
August 2021 - Environmental consultants EHS Support begins analysing GHD report.
Late October 2021 – EHS Support to provide detailed analysis on GHD report.
The Detailed Site Investigation (DSI) report – released 15 October 2021
NZAS commissioned GHD to undertake a Detailed Site Investigation (DSI) report. This report, released on 15 October, 2021 was provided to Environment Southland for analysis in August.
This report is an important part of the broader work programme to determine the extent of contamination at the site. There will be further investigations required beyond the analysis of this initial DSI report.
Contaminated land investigation is a phased process and it will take time to get an understanding of the state of the site.
The Ministry for Environment's Contaminated Land Management Guidelines give an outline of how to manage contaminated land investigations.
Environment Southland's environmental consultants, EHS Support, who are providing technical advice on the DSI report, expect to complete their analysis of the by late October. The next steps for Environment Southland will depend on the information and recommendations provided in EHS Support's advice.
Environment Southland is aware of exceedances identified in the DSI report, and is investigating the matter and working through the issue with NZAS.
See Environment Southland's media release here: https://www.es.govt.nz/about-us/news?item=id:2frracpc41cxbyiwjftx
You can see the report here: https://www.nzas.co.nz/pages/environmental-performance/
More information about New Zealand Aluminium Smelters: